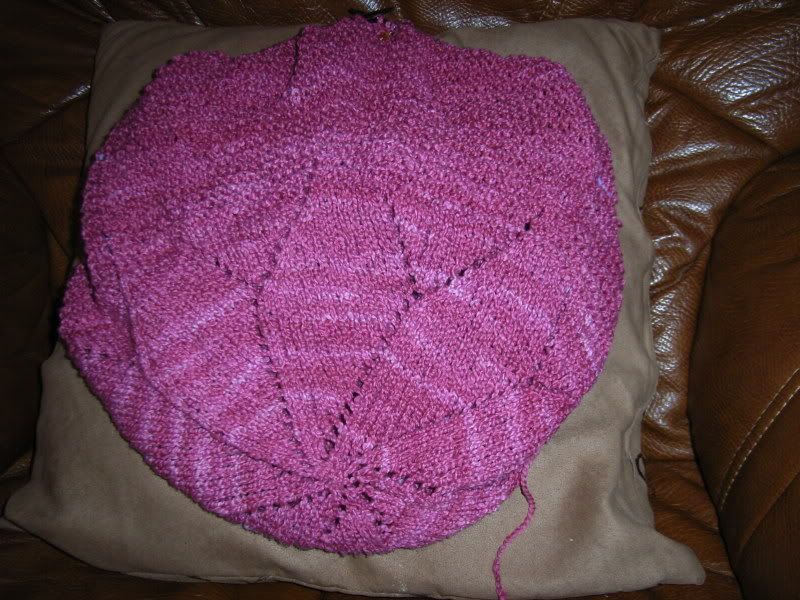 This is the WIP pic I wanted to show you a week or so ago but I just haven't got around to uploading the photos.
It's the
Madeline shawl jacket
by White Lies Designs in raspberry cotton. The yarn has a lovely drape and is light but warm.
These photos don't show the colour as it is IRL. It's probably somewhere between the first and third photos. It's not a completely solid colour and has lighter bits here and there, which I like. For a better idea of what the colour is like, visit the White Lies Designs website -
It's worked in the round (I'm using 6mm Addi turbos). The sleeve holes are placed on waste yarn and picked up later.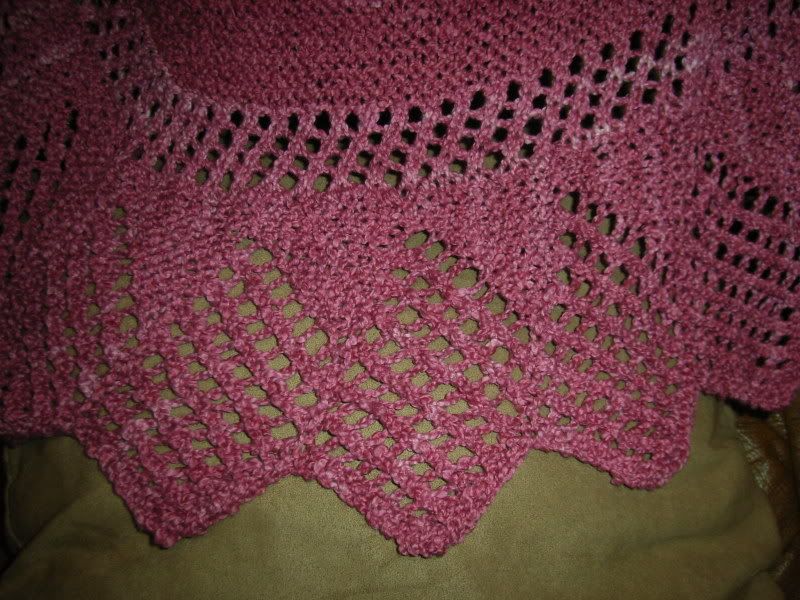 This is a close-up of the knitted-on border. I had a total of 352 (ish) stitches OTN when I finished the main body and I think I'm about halfway through the border. Then it's on to the sleeves.
I'm really enjoying this at the moment, but I'll be happier once I've got it off the needles and can try it on. It's kind of bunched up at the moment so it's difficult to lay it out flat to see exactly how big it's going to be.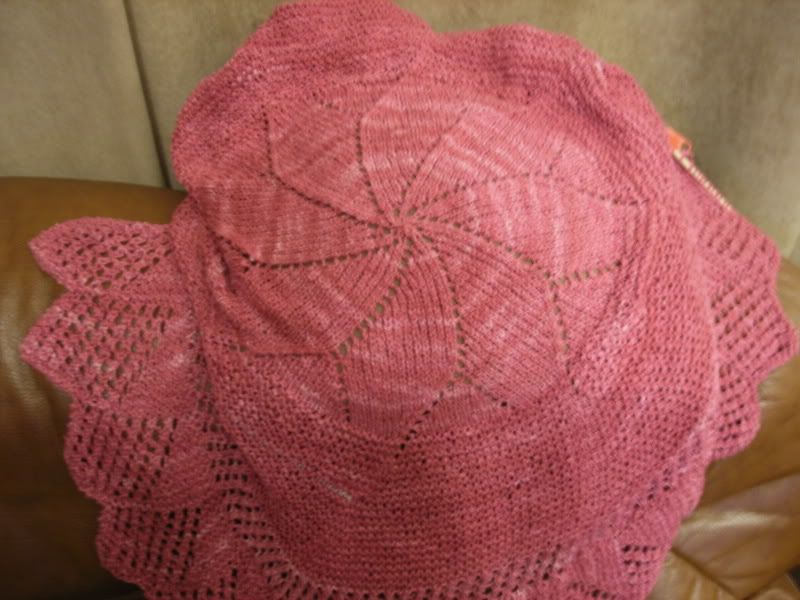 And this is where I am at the moment. (sorry about the poor photograph)
I love the way the pattern swirls on the back. Now I've laid it (almost) flat, I can see it looks like a flower.
I probably won't do much work on Madeline this week because I've just started the Sockamania KAL. The pattern came today and is gorgeous, so I'm off to cast on for that now. If only I could decide which yarn from the stash to knit it in ...... ;0)