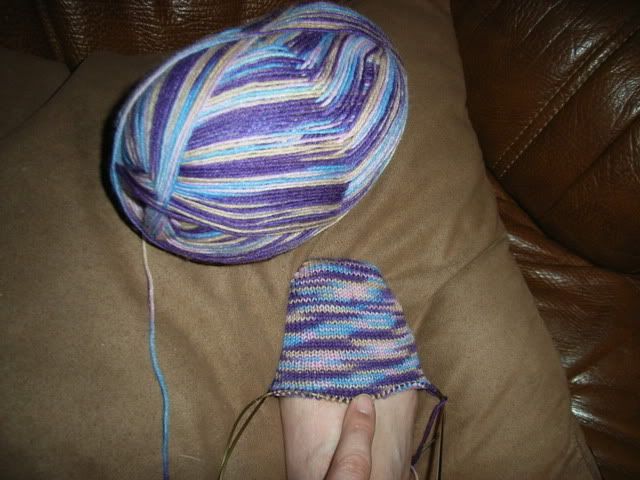 I have absolutely no willpower whatsoever. :-( Despite have three "half" pairs of socks (i.e. they all need their partner!) I cast on in my lunch hour today with the Opal Prototype yarn which arrived in the post yesterday. I just couldn't wait to see what it would knit up like.
And I'm really loving it. :0)
Fairly regular random stripes, if you know what I mean ;-)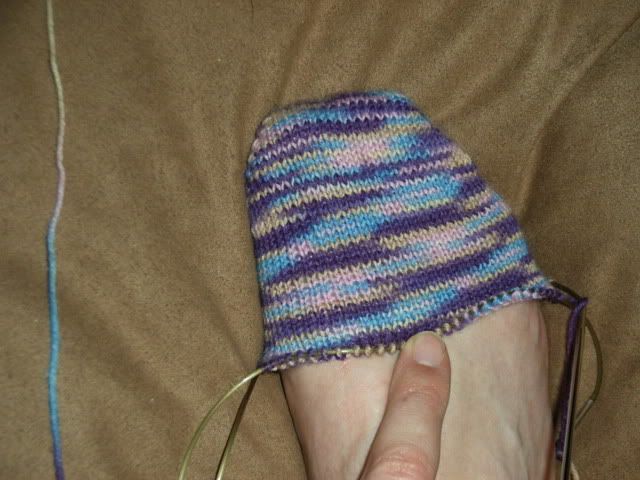 Today has been pretty stressful. Work was manic - I'm going on annual leave next week so have been trying to clear all outstanding stuff before I go - I finally managed it at about 5.00 p.m. :-(
Then I had to collect my pet rat Robbie from the vet - he's had an operation today to remove a tumour from his side. He coped with it really well but the little sod has already tried to pull out one of his stitches so he's now wearing one of DH's shop-bought socks like a sweater ;-) I can see me staying up with him all night, just to make sure he won't pull out any more. Okay, I'll look like crap in the morning but at least Robbie won't pull any more stitches - and think of all the knitting time I'll get!