As it's been almost a month since I last blogged, I thought I'd post a few photos just so you know I'm still around. ;0)
This is one of the reasons why I haven't been around as much lately - Snoopy, a 14 year old lab cross, who we adopted from
Many Tears Rescue
in Llanelli two weeks ago.
As you can see, he found his spot straight away - ;0) - and has settled in with our other dogs very well.
He's the first dog we've had who has liked to cuddle up to other dogs when he's sleeping.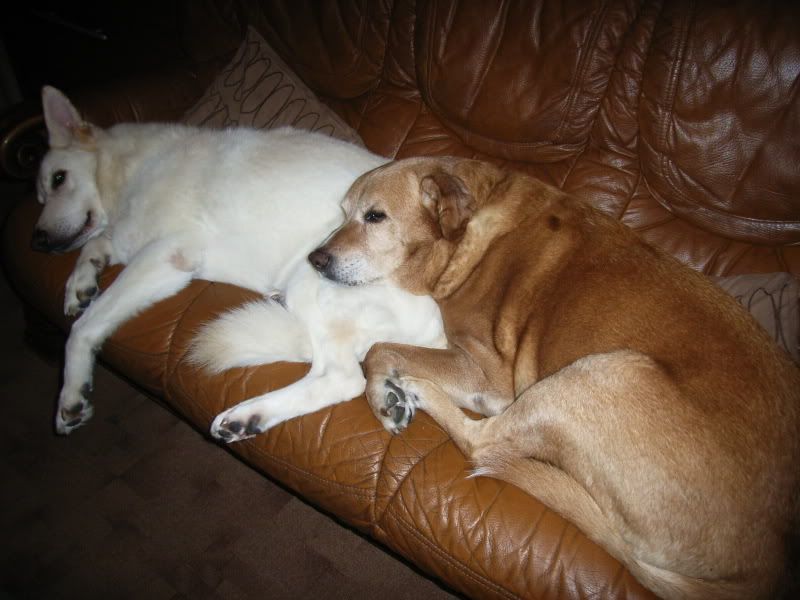 Not to be left out, Lexi thought she'd give it a try too. ;0)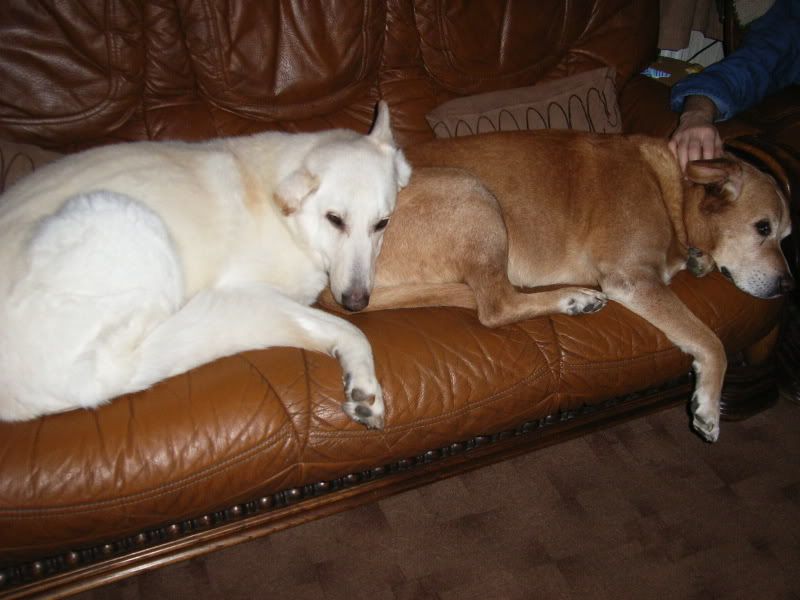 Buster, however, still refuses to cuddle up to anyone. But he did at least agree to have his photo taken next to Snoopy. :0)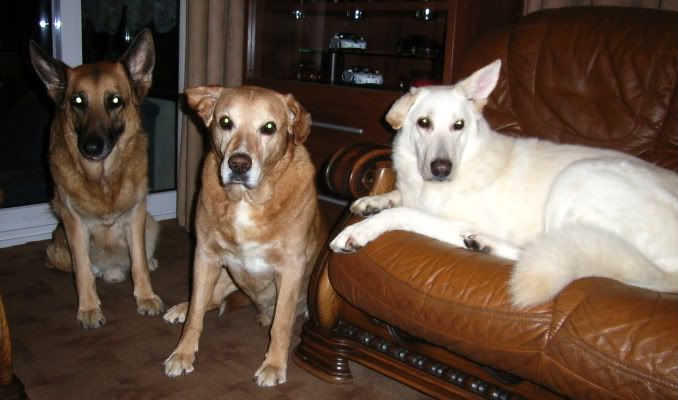 I finished the Sirdar Click cable jacket yesterday, although I used Sirdar Peru Naturals instead, Machu Picchu colourway. I used 10 balls of Peru - the pattern stated 16 balls of Click.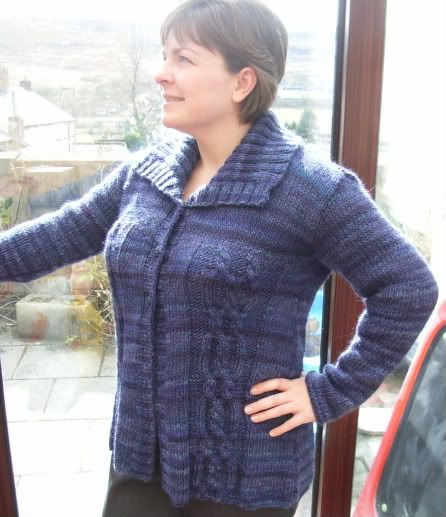 I love this jacket. It's very warm and comfortable to wear, and I think I'll be getting a lot of use out of it.
I did a slightly smaller collar than on the pattern (2 inches less of rib) because I never feel comfortable with a huge collar around my neck.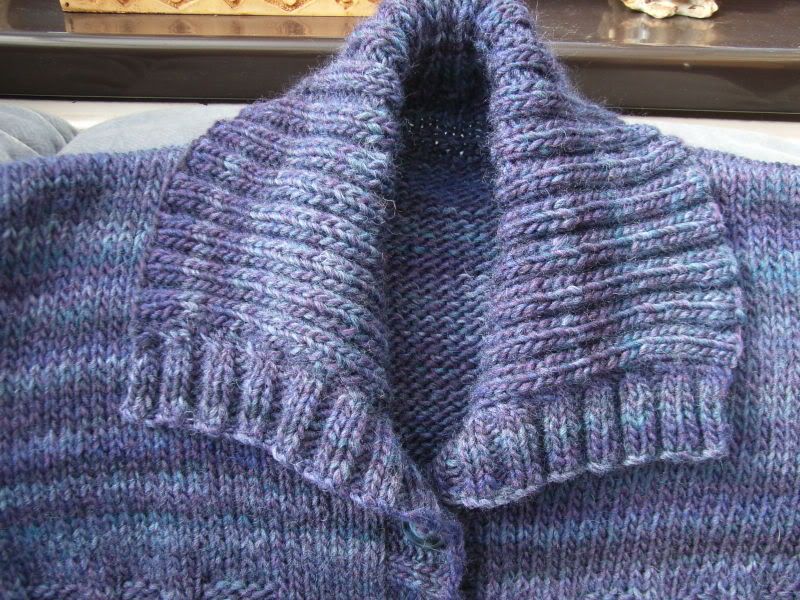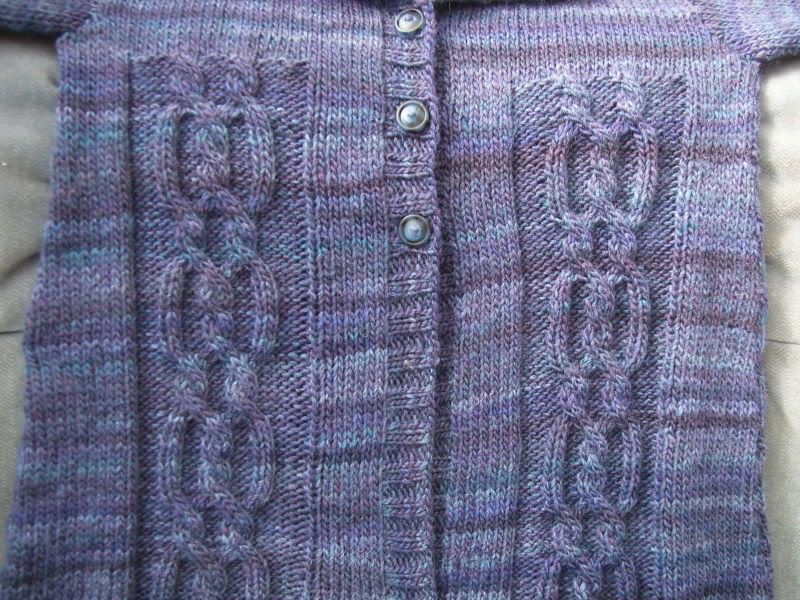 This was a very quick knit, even with the cables up the front and back. I started it on the 16th February, worked on other projects as well, and finished it on 22nd March. Altogether, it took 8 days to knit and sew up.
I also finished the 2nd baby blanket for my cousin, same details as previous blanket. This one only took 3 days to complete - I'll be able to knit this in my sleep soon!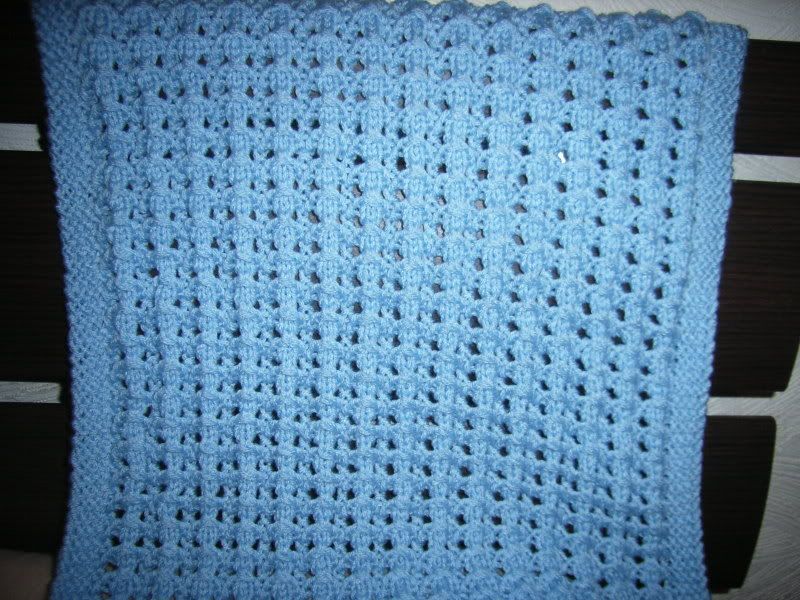 And because I've finished a few projects, I thought I'd cast on straight away for my next one - the HipKnits Project Club cardigan kit. It uses 500g of HipKnits Silk Aran for the main colour (a beautiful deep blue), has a fairisle band around the middle using 100g of variegated silk aran (Splash) and is knit from the top down. I've only managed about 10 rows so far, which doesn't exactly make for an exciting picture. ;0)