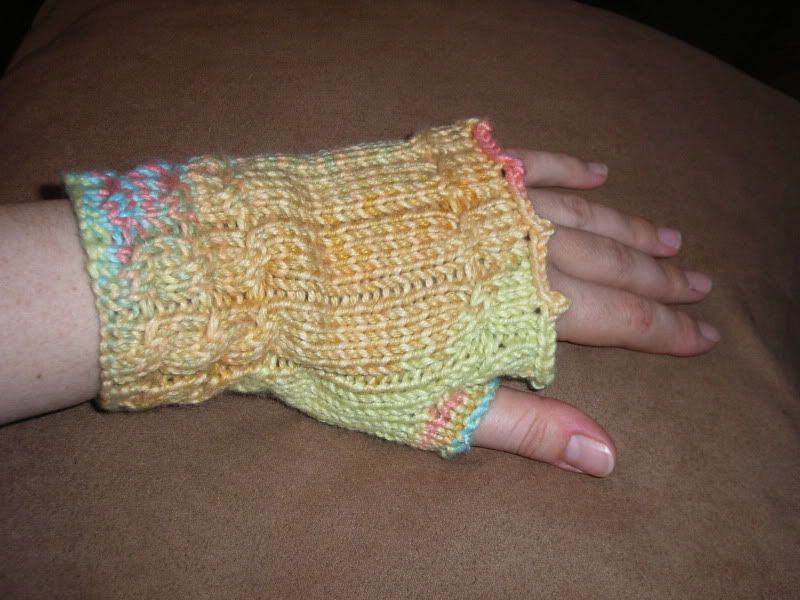 These mitts took just 2 hours each to make - one last night while i was watching Heroes on SciFi and one today while I had my lunch break in
work.
I used 4mm dpns and 1 skein of Posh Yarn
Eva 8 ply
.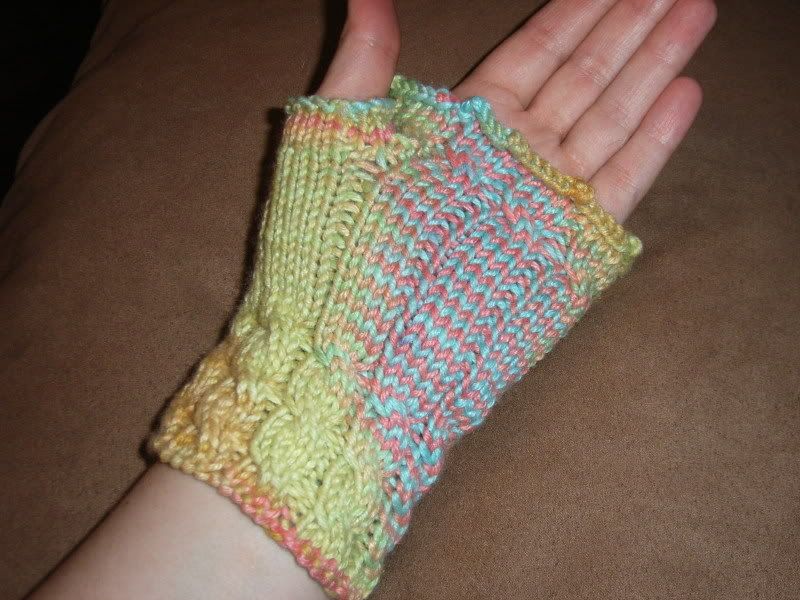 I will DEFINITELY be making more of these.
VERY quick, VERY easy, VERY satisfying :0)
And luscious, luscious yarn :0)