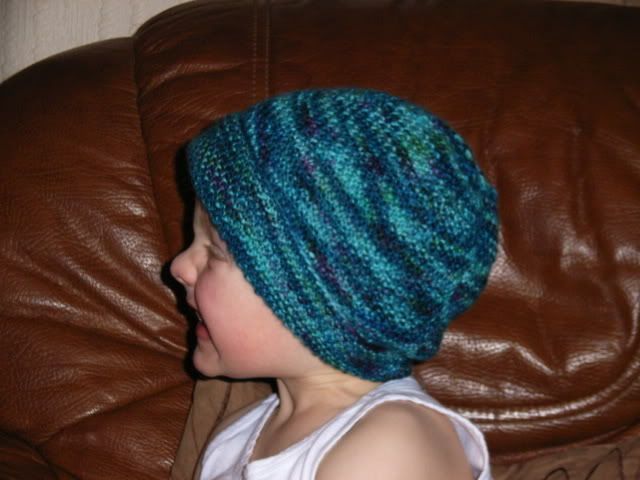 60 things made this year, that is ;) This hat is #59 - and the mittens to match will hopefully be # 60 .... but who knows what will happen between now and 31st December!?!
This is a double moss stitch hat knitted in Colinette Cadenza DK in colourway Jay. It took about 30g so I'm hoping the leftover 20g will make the mittens. Fingers crossed!
And so quick to make too - about 3-4 hours in total.
This yarn is lovely to knit with - really soft and beautiful colours, too. I WANT MORE!!!!!!!!!!!!!!!