No progress on the Jitterbug socks today unfortunately, but I have been working with another Colinette yarn (I *lurve* Colinette yarns :) )
This is the Perugino throw I bought in kit form from Colinette back in July this year - available here
http://www.colinette.com/sess/utn;jsessionid=154581d3104af22/shopdata/0060_kits/0060_throws/0020_Perugino+throw/product_overview.shopscript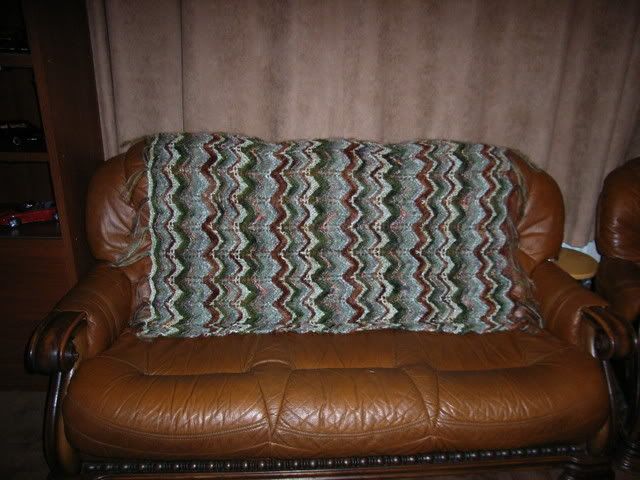 .
It's a really easy pattern but it became quite large and unweildy towards the end so it got put to one side for a while while I concentrated on smaller projects.
It's in the Woodland colourway - I love it ;) It's just the thing for snuggling under on cold, wet winter nights
In the kit were 2 skeins of Giotto, 3 skeins of Mohair and 1 skein of Tagliatelli. I love the rich deep colours of the mohair and the variation in shades. However, I didn't enjoy knitting with the Tagliatelli, horrible twisty stuff IMHO!