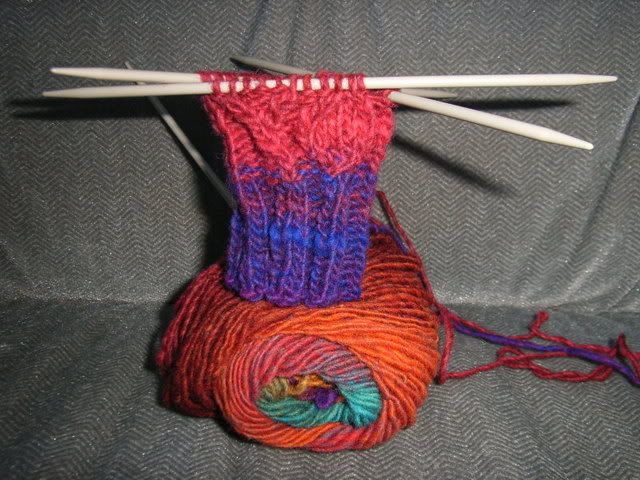 This is what I have OTN at the moment, cast on late last night (about midnight I think). I already have about 10 WIPs on the go but need these ASAP because my hands are freezing!

These are the Hurry Up Spring Armwarmers from Stitch 'n Bitch Nation. I'm using Noro Kureyon #180 on 4mm needles instead of 4.5mm - no technical reason for changing the size of the needles, I just didn't have any 4.5 mms but it doesn't seem to have affected the fit.

I'm making these to wear when I'm on my computer, as the room it's in is absolutely freezing, even with the heating on.

The pattern isn't showing up that well yet but I'll keep going and see how it looks when I've done a bit more.