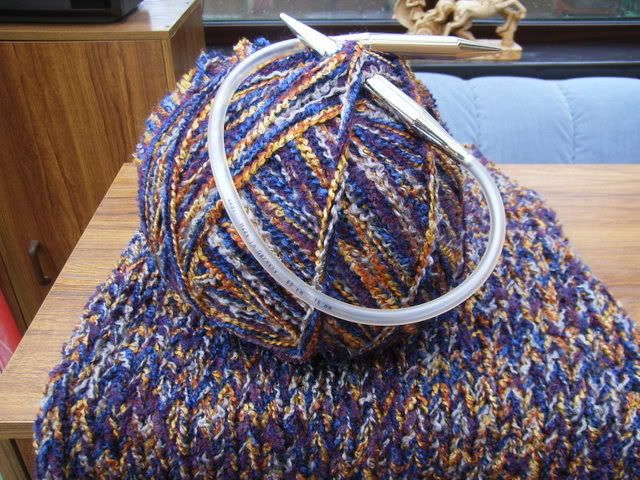 I finished this last night while watching the X-factor final (I'm soooo glad that Leona won btw!). It's for my aunty's birthday next Friday, along with a scarf and some socks.
I bought this kit from the Cardiff knitting and stitching show (back in October, I think). It was knit with four strands of yarn on 15 mm needles.
Here is the finished item (modelled by me) and also a WIP photo - the colour is more like the WIP photo IRL.
I hated using the 15mm needles - it was like knitting with broom handles. I was also knitting some socks at the time on 2.5 mm needles and going from small to extra-large was really odd. Give me 2.5 mm's any day!