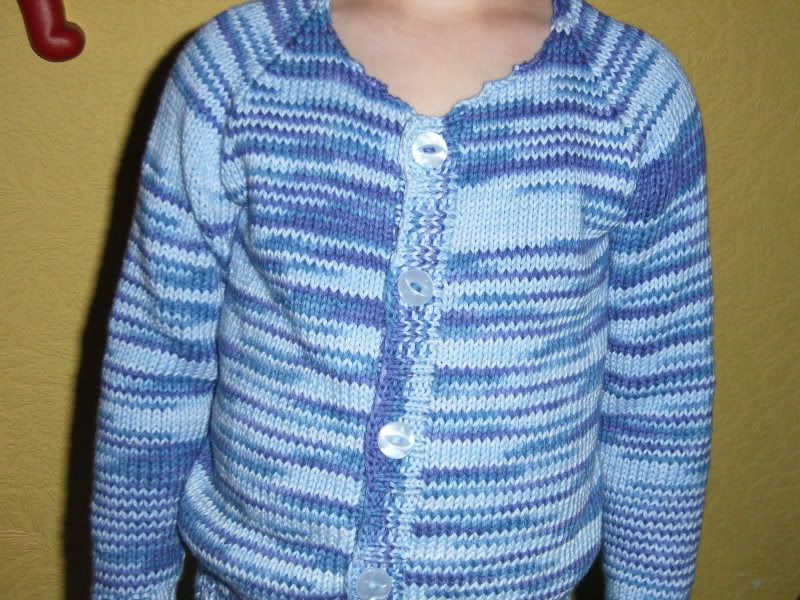 This is the cardi I've been knitting for DS. I've almost finished and just have the collar left to knit.
I used the cheap cotton I bought from Lidl a while back - about £3.00 for 6 x 50g balls I think. I've discovered that I don't particularly like knitting with cotton. It didn't help that this yarn was very "splitty" so I had to be really careful when knitting.
I used a pattern from Ann Budd's book of sweater patterns. It was knit all in one piece to the armholes, then the sleeves were added in and the raglans were worked in one piece, which means
LOOK - NO SEAMS!
So the only bit of sewing up were the sleeve seams.
I (actually) did a swatch because I wasn't sure what the tension of this yarn was and ended up using 3.25 mm needles for the rib and 3.75 mm for the main body.
**DS has asked me to point out that his belly isn't really big - it's just the way he's standing.**
Hmm, an excuse I've used in my time, I do believe! ;0) *LOL*