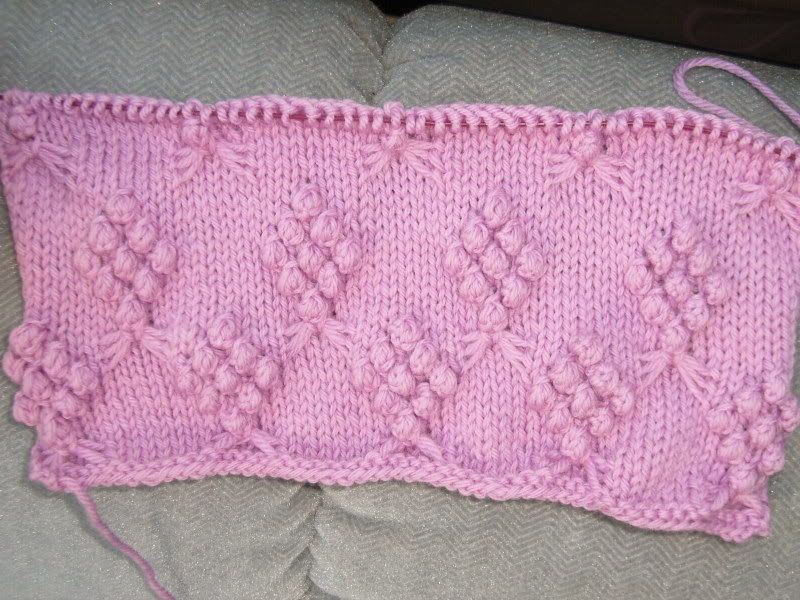 This is what I'm working on at the moment - the first 12" x 12" square for my Aunty's afghan for Christmas.
It's the Bouquets pattern from the Vogue Stitchionary Vol. 1, and has a 30 row pattern repeat.
I'm using Cascade 220 yarn in the Lavender colourway (which I LOVE) and 5mm Knitpicks Options circs.
I just love the texture of this pattern - it's very 3-D and very touchy-feely - and I love knitting bobbles anyway. The more the merrier, I say. ;0)