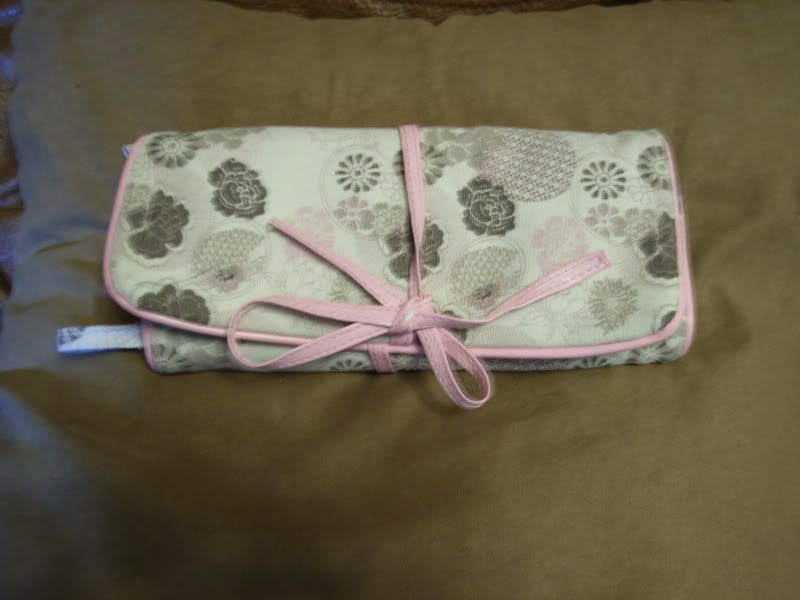 It's the first day of my annual leave today and while out shopping earlier I popped into Next. Look what I found to keep all my bits and pieces in - a make up roll for £7.50.
There is so much room inside, so I'll be able to keep all my stitch markers, scissors, cable needles, etc, all in one place.
And it was only £7.50!!