I think I'm obsessed with the
Corazon mitten
from Knitty.com. *LOL* This is my second pair in less than a week.
I had a lovely relaxing afternoon watching the classic film It's a Wonderful Life (with James Stewart and Donna Reed) and knitting the first mitten.
I decided to go with black and cream (instead of black and red) because it will match my new winter coat perfectly. :0) Who knows, I'll probably knit a black and red pair as well, just because I love this pattern so much. ;0)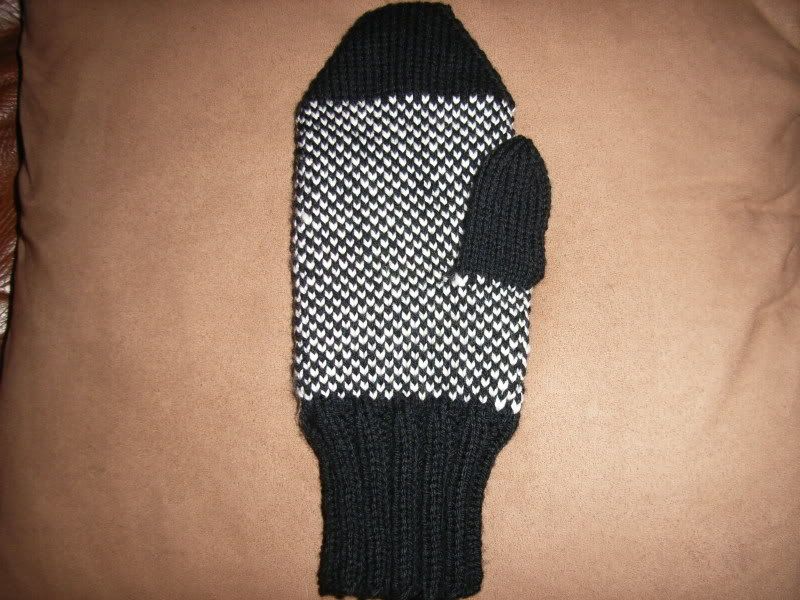 I'm making the 7.5 inch diameter ladies medium size and it fits me perfectly. I'm using RYC Cashsoft DK (again from stash *polishes halo*) as it's extremely soft and very warm to wear.
The only change I made to the pattern was to use 2 circular needles (Knit Picks classic circulars) instead of DPNs - I just find circs much easier to work with.
Hopefully I can get the second mitten finished tomorrow and I'll have lovely toasty hands on the drive to work. :0)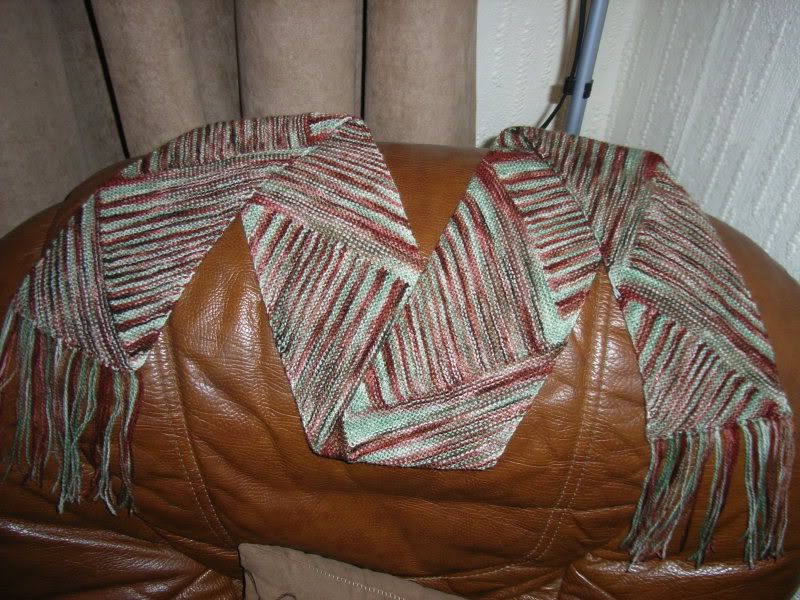 I finished my mint choc chip scarf yesterday, made with Bright Dyes pure merino 4 ply yarn.
I love how the garter stitch feels (very smooshy!) and the way the stripes knitted up nice and randomly.
I used almost every last bit of yarn and have a scarf that is approx. 5 inches wide by 60 inches long.
I used 3.5mm Knit Picks Options circs.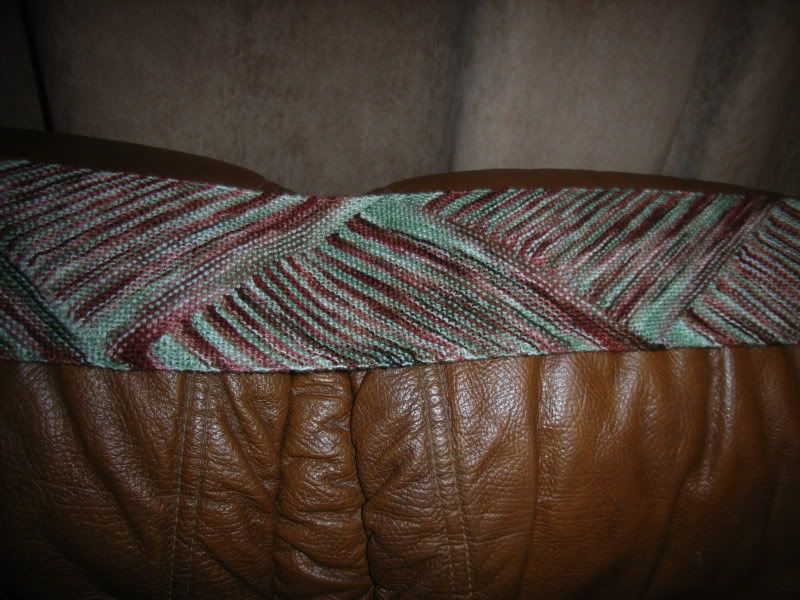 I was hoping to be able to show you the cute dog coats I made recently but I still haven't sewn the buttons on. (Been too busy knitting mittens!) Hopefully I'll get those done some time next week. :0)