I went to a get together yesterday in Swindon for members of the Crafty Threads 'n' Yarn forum and had a fab day. Some of the members who own shops had taken along some woolly goodies to sell, others who couldn't be there had sent some in the post. While I was there I bought these gorgeous skeins of yarn - unfortunately, all the colours are reminding me of food!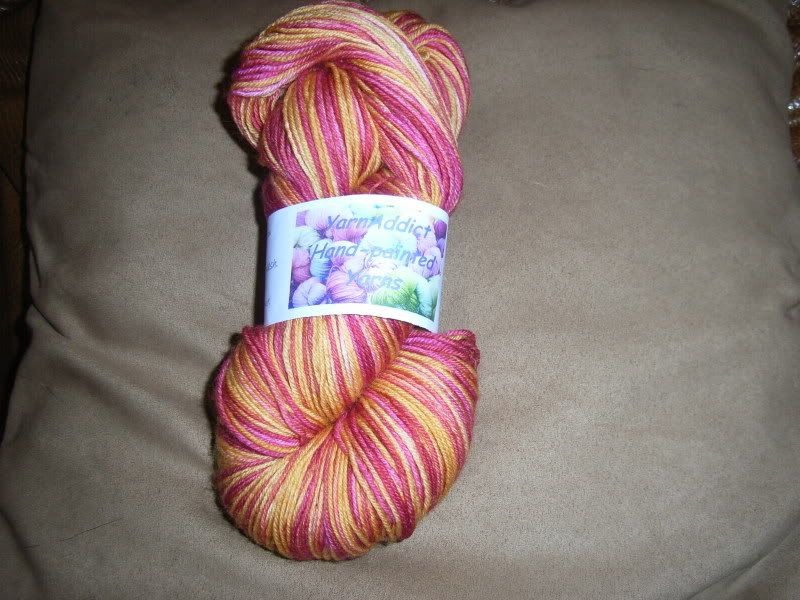 First up is some 100% merino sock yarn from
Yarn Addict Anni
which reminds me of those Fruit Salad chews I had when I was a kid.
And this is what it looks like wound into a nice cake -
Next is a skein of
Bright Dyes
pure merino 4ply. In the skein, this reminded me of an autumnal woodland walk. However, now I've started knitting it, it reminds me of mint choc chip icecream!
I'm making a
multi-directional scarf
on 3.5mm needles and love the way it's striping.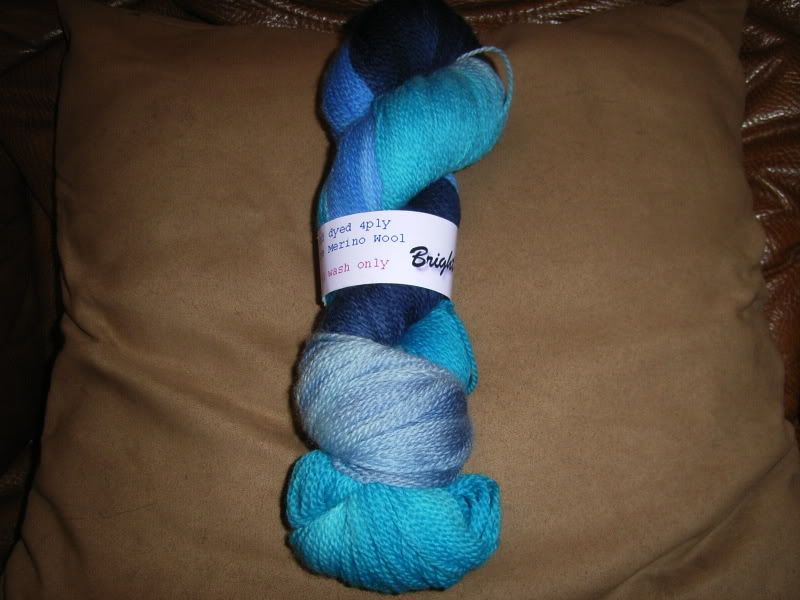 I also bought another skein of Bright Dyes yarn - this gorgeous blue colour - which actually doesn't remind me of anything edible (yet!) but I just love the gorgeous colour.
And again, here it is in a nice little cake -
While I was there, I bought some
Yarnimals
which are just soooooo cute. :0)
Chicken stitchmarkers because DS (age 5) reckons I'm exactly like Babs from
Chicken Run
because I knit "all the time, everywhere"! *LOL*
And sheep earrings. Why? It's a Welsh thing! ;0)
I just love the expressions on their faces!
While I was there yesterday, I managed to finish the second November Blues sock for DS. It's made with Sirdar Town and Country sock yarn on 2 x 2.5 mm Addi Turbo circs.
I was so pleased because I managed to line up the stripes without much faffing about at all. :0)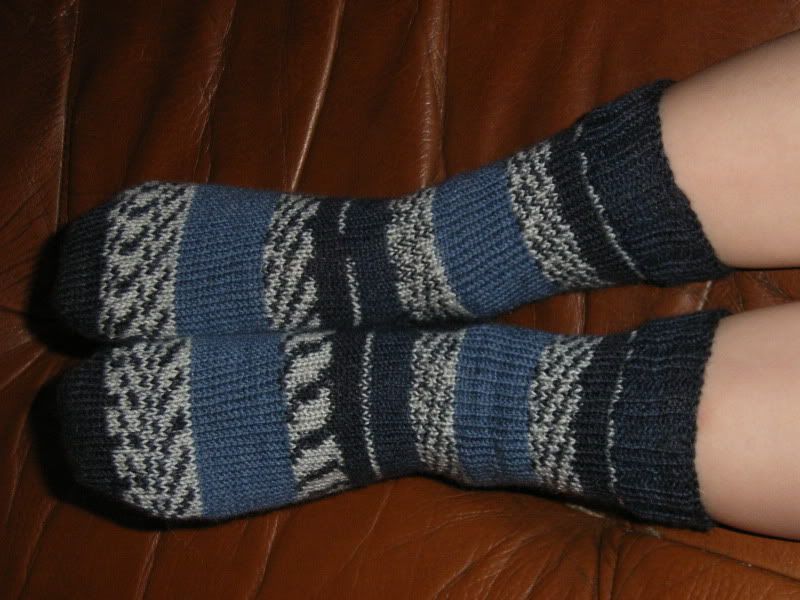 And lastly I want to say a big thanks to Debz for driving yesterday and also for letting everyone have a set of her stitchmarkers *free of charge*.
I had these gorgeous red ones.
Debz - you really must get these on Etsy - now!! *LOL*
And another big thank you to Debz and Lane (her sister) for this gorgeous necklace which they brought back for me from the Hobbycrafts/Stitching show in Cardiff recently.
This is beautiful - just my colours - and I'll be wearing it to work tomorrow.
So a fantastic day was had by all yesterday. Thanks to Granny Smith and everyone who organised the food - it was delicious! Now, when's the next one? ......................... ;0)