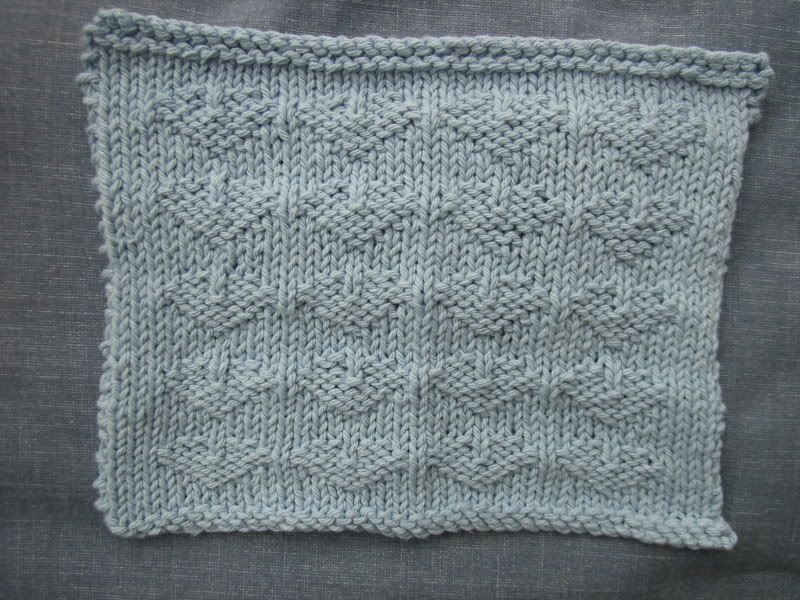 At last!! Royal Mail may be VERY slow - but they deliver eventually! ;0)
Back in September, I joined a dishcloth swap on the Knitting Haven forum. Unfortunately, Royal Mail *lost* the first parcel my pal sent me but she was extremely kind and sent me another parcel (see
here
).
Well, I came home from work yesterday to find a packet in my post box - yup, you've guessed - Audrey's first parcel has turned up.
And these were the lovely goodies waiting for me inside -
the first is a very pretty blue dishcloth with hearts on
and next is a hand towel, similar to the ones Audrey's aunt used to crochet.
I'm delighted to receive both - thank you so much Audrey. :0) And sorry to put you to the bother of having to send another parcel when RUBBISH Royal Mail couldn't deliver the first on time! *rolls eyes*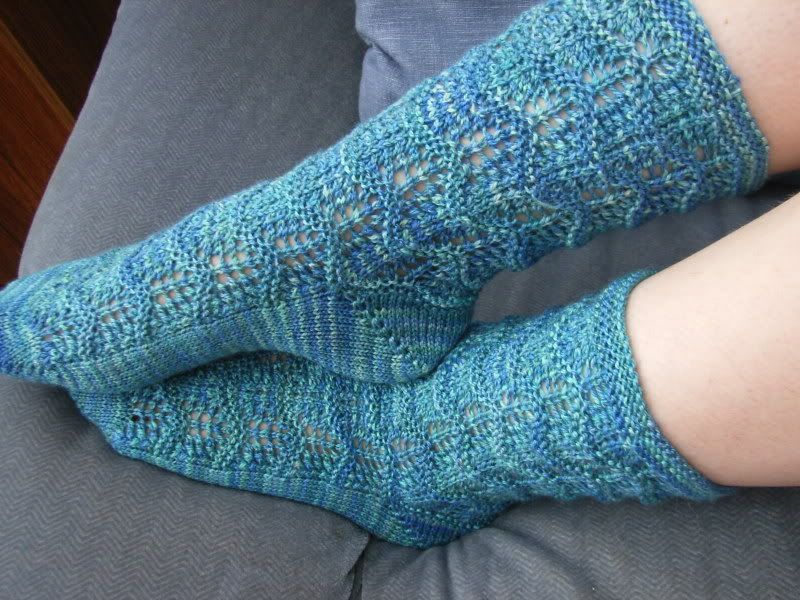 In other news, I finished my Sockamania November socks. They took about a week to make. The pattern is really easy to memorise and knits up quickly. I used Fleece Artist Sea Wool sock yarn in the Marine colourway. I knit the first sock using 2 x 2.75 mm Inox Grey circs but by the time I started the second sock, I had bought some Knit Picks classic circs in the same size. WHAT A DIFFERENCE!!!!! I've always hated the Inox Greys but they were the only circs I could get in the size I needed. I have to say that the Knit Picks are a pleasure to knit with - much quicker than the Inox Greys, which seemed to hold onto the wool more, somehow. Plus the join was atrocious!
I'm now waiting for more Knit Picks circs to arrive from
Get Knitted
so I can make a pair of
these
- I can knit fair isle but I tend to avoid it because I don't really enjoy it, but for these gloves I will make an exception. I love them! And I've got the perfect colours of RYC Cashsoft DK in my stash to make them with. Perfect!