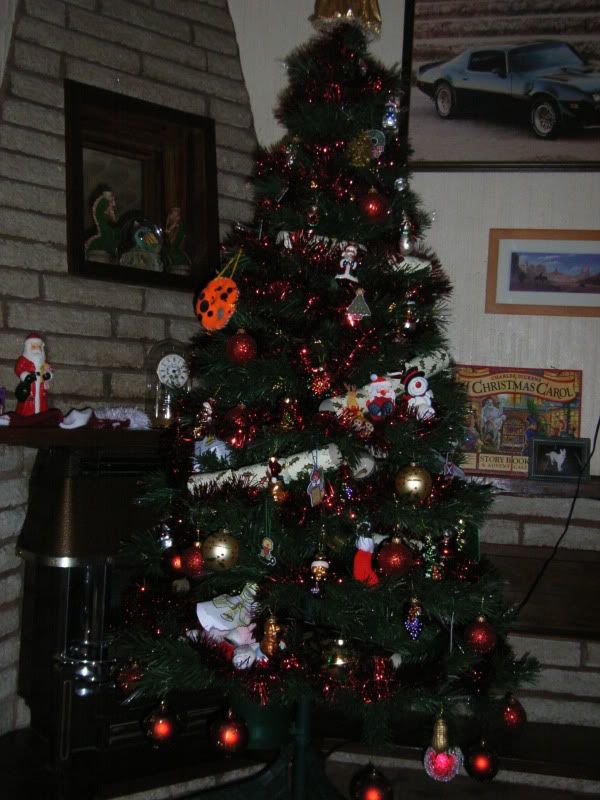 Christmas is fast approaching so yesterday we decided to put up our Christmas tree. DS helped with putting the baubles on the lower branches. I've gone for a mainly red with a bit of gold theme this year. It hasn't turned out too badly so I'm pretty pleased. :0)
Considering I haven't blogged for over a week, I don't have a lot to show you I'm afraid. I'm halfway through a chunky jumper for Sirdar (2 sleeves to go) and I've just started the next instalment of the Hipknits project club which is a pair of cable socks in cashmere sock yarn.
Unfortunately, these are my "lunch time at work" project and that's where they are at the moment - in my drawer in work - so I haven't even got a photo of those I can show you. They are very nice though. ;0)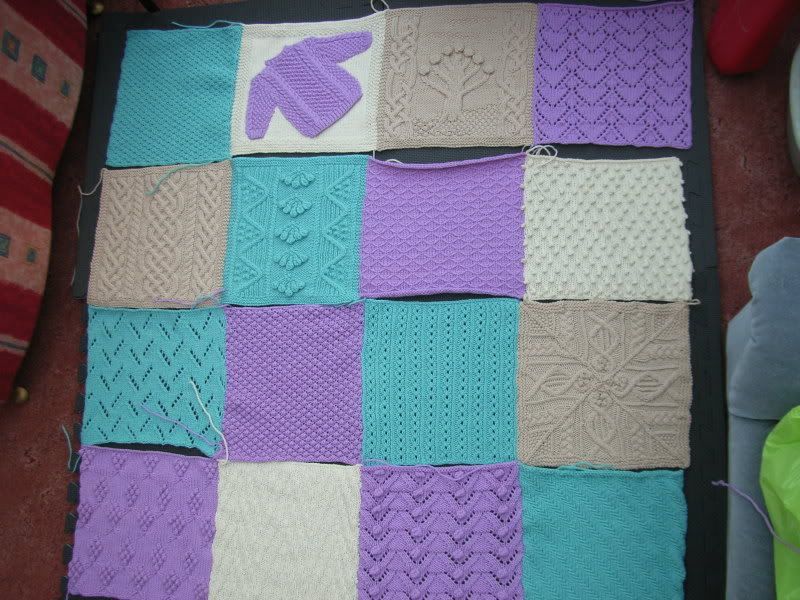 What I can show you is my aunty's afghan, which I'm making as part of her Christmas present. I've spent most of today sewing squares together - there are 16 altogether so it's getting a bit boring now to be honest!
This is where I was just before lunch - all the small squares joined, just the long rows in between to sew up now.
I'm using mattress stitch to join the squares as it seemed to give the neatest finish. I did try a crochet join but it didn't look quite as tidy. I'm hoping to finish the sewing this evening and then there's just the edging to knit. I'm really pleased with how this is shaping up at the moment and I hope my aunty will like it too.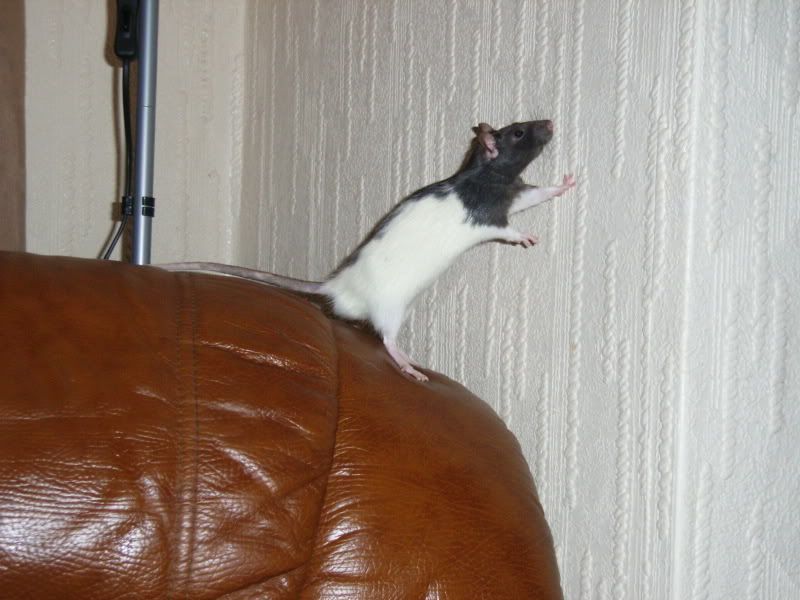 And finally, here are some photos of Nibble - he's really growing now and has settled in with Toffee really well.
He's started to come when we call his name and likes to have a roam around the living room in the evenings.
Here he is checking out his surroundings ................