First of all, some WIP pics, which I've been promising for a few days but haven't gotten around to posting. ;0)
(Click on the pictures to make them bigger.)
The little bootee I whipped up in an hour last night while watching Grease is the Word (glad Susan won, btw). The handdyed Blue Faced Leicester yarn came as part of my Secret Summer Santa pressie and is lovely to knit with. My cousin's second baby is due at the end of this month, so these will be given to her.
I've finished one side of the lacy bag we're doing as our "Bag Ladies" knitting group project. The main yarn is Debbie Bliss Pure Silk (which I received in a previous Secret Santa swap) and the contrast yarn is Colinette Tao, which I bought myself not knowing what I was going to make but just because I *had* to have a skein. *LOL*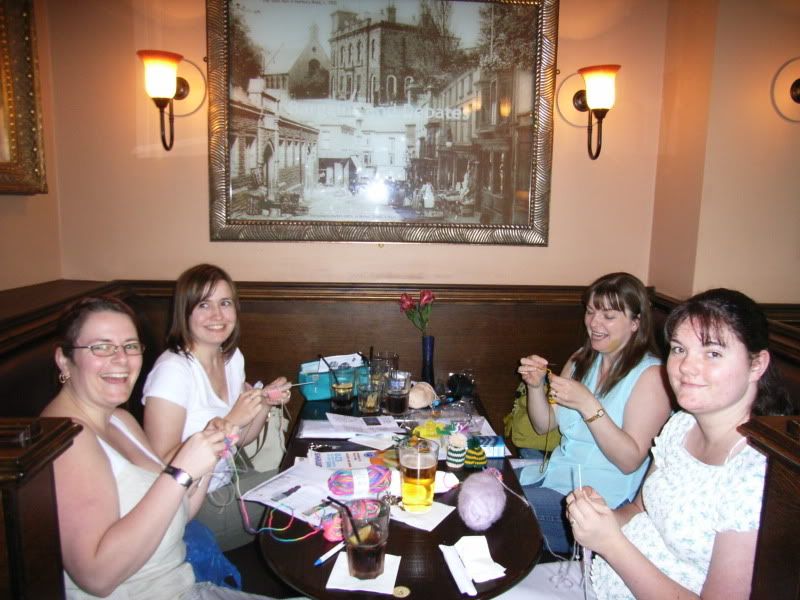 Yesterday was National Knit in Public day and The Bag Ladies knitting group met in Pontypool Wetherspoon's, our usual meeting place. We had a new knitter join the group, Leigh, which was really good. Unfortunately Debz (one of our regulars) was unable to come because she was ill. :0(
In this photo, on the left from front to back is Lane and Kelly and on the right from front to back is Leigh and me, Linda.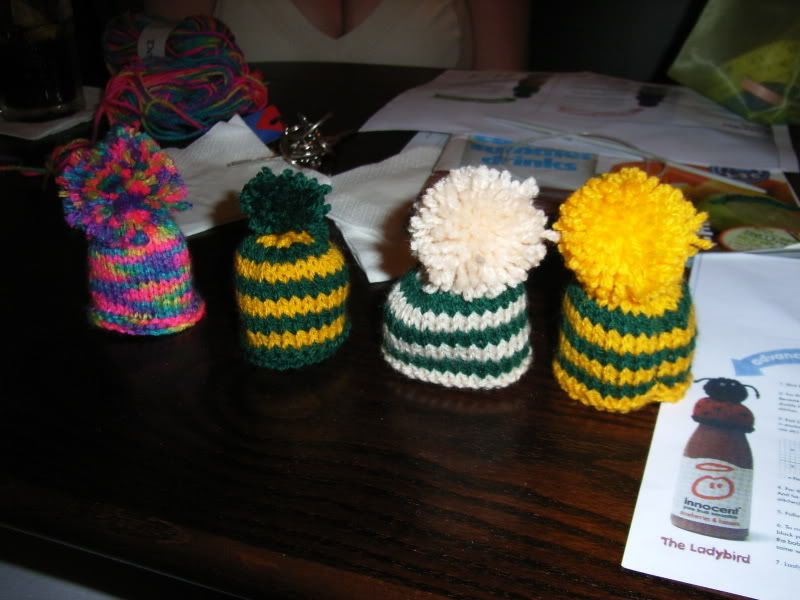 Me and Lane made some Innocent Smoothie hats and then we went off in search of some Innocent Smoothie bottles to model them on.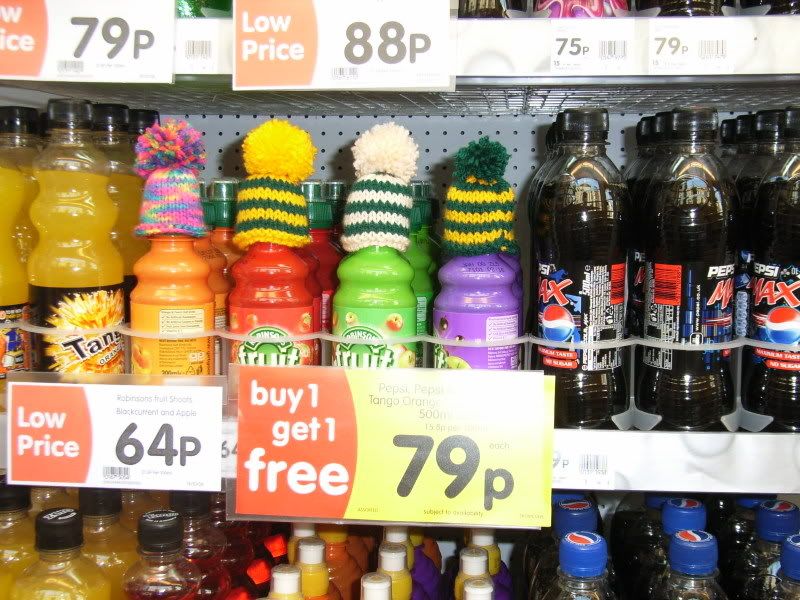 Unfortunately, we couldn't find any so some Fruit Shoot bottles kindly offered to model them for us instead!
We had some VERY strange looks from the people in the shop while we were taking these photos, I can tell you!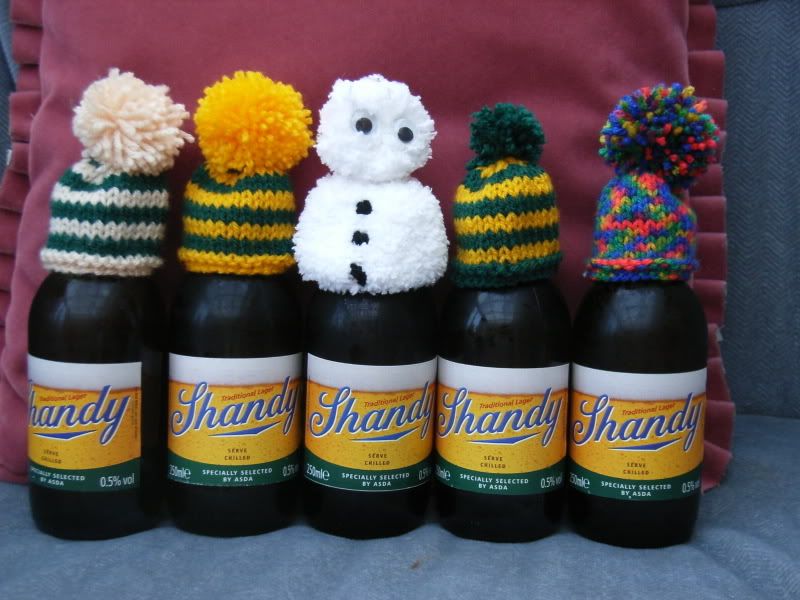 I knitted a couple more last night, including the scary-looking snowman who's missing a nose at the moment because I can't work out how to get it to stick to the pom-pom! Again, no Innocent Smoothie bottles were available to model so some bottles of Shandy kindly stood in for them. They said they really needed the bobble hats because they'd been in the fridge all day and were icy cold! ;0)