I had my lower left wisdom tooth out yesterday and have now got a lump on the side of my face the size of a golf ball. I look like a demented chipmunk. ;0)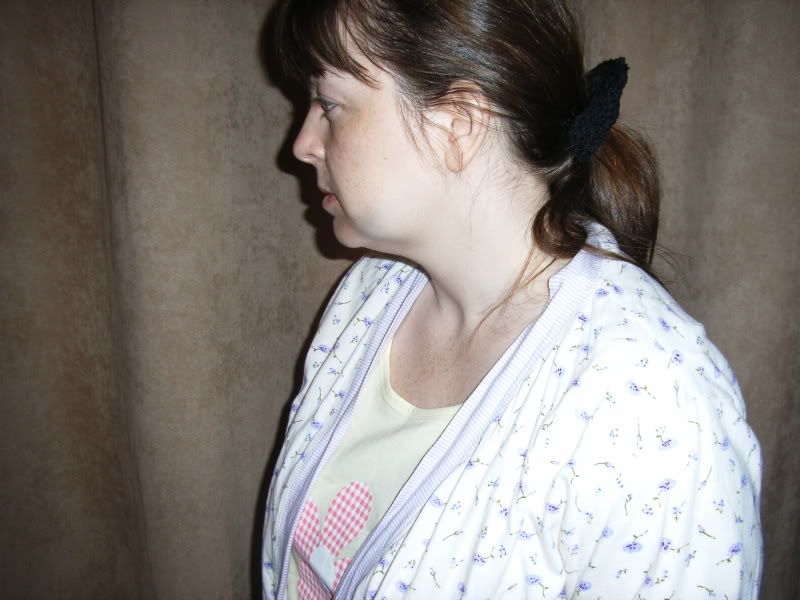 DH (helpfully) told me it's bigger today than yesterday. I'm still feeling dizzy from the anaesthetic, my mouth hurts if I open it too much (which starts the stitches bleeding again) and I don't feel like eating much so today has been a bit crap really.
We had a 4 hour wait yesterday after arriving - we got there at 8am and I finally went down for the op at 12. DH fell asleep in the chair which made me so glad I took my knitting with me. In fact, I almost finished one sock for DS with the yarn I Kool Aid dyed a couple of weeks ago, there's only the rib left to do.
I'm quite pleased with how it's turned out.