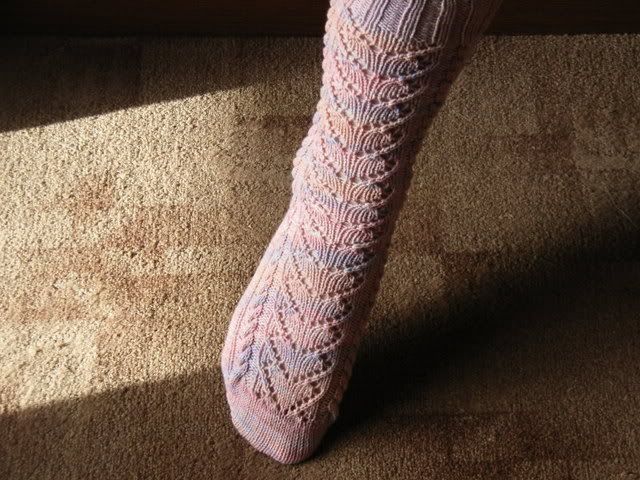 I've just finished my first toe up sock using Anni's Falling in Love pattern - see previous entry for pattern/yarn details.
I used 2.75 mm circs and added a 2x2 rib at the top - I just feel naked with a rib at the top of my socks for some reason *blushes*!
I just love toe up socks now - they seem so much quicker than top down. And the short row seemed to knit much quicker than my usual eye of Partridge heel flap too.
Second sock cast on and raring to go ;) .....................