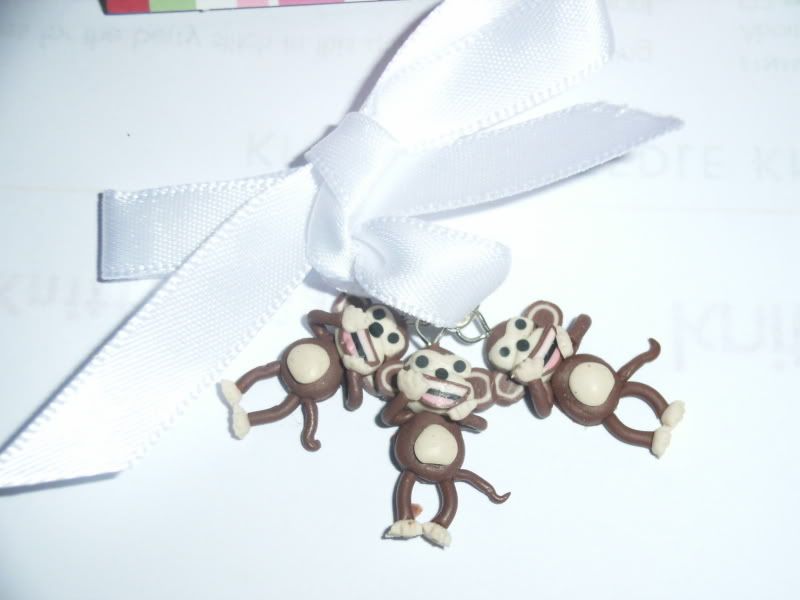 I knew I wouldn't be able to stay on my stash diet until Christmas. It may have come to an end early but at least I did it in style! ;0) It doesn't help that I've been off work ill this week (feeling flu-ey) and I always tend to buy lovely stash to cheer myself up.
The first of my goodies to show you are these incredibly cute stitchmarkers by
Viknits
(available on e-bay via the link on her blog).
They arrived quickly, were very well packaged and are very detailed - they're gorgeous!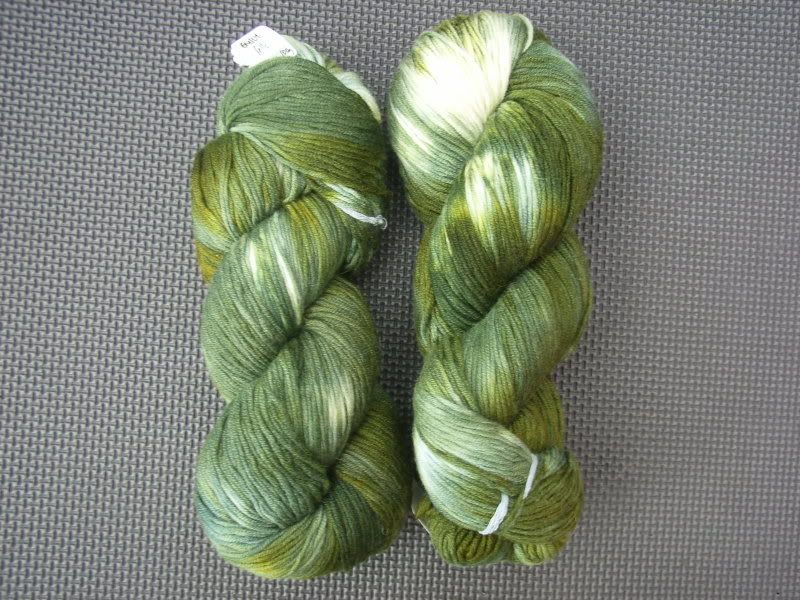 Last Sunday I bought some Posh Yarn Emily, which arrived today in a squishy pink parcel.
I had 2 x 100g of 'Fells' and 2 x 100g of 'Hula'. I think the Fells might become a Forest Canopy shawl (mainly because of the gorgeous green colour) but I haven't decided yet. I'm not sure what the Hula will become, I just liked the colour. ;0)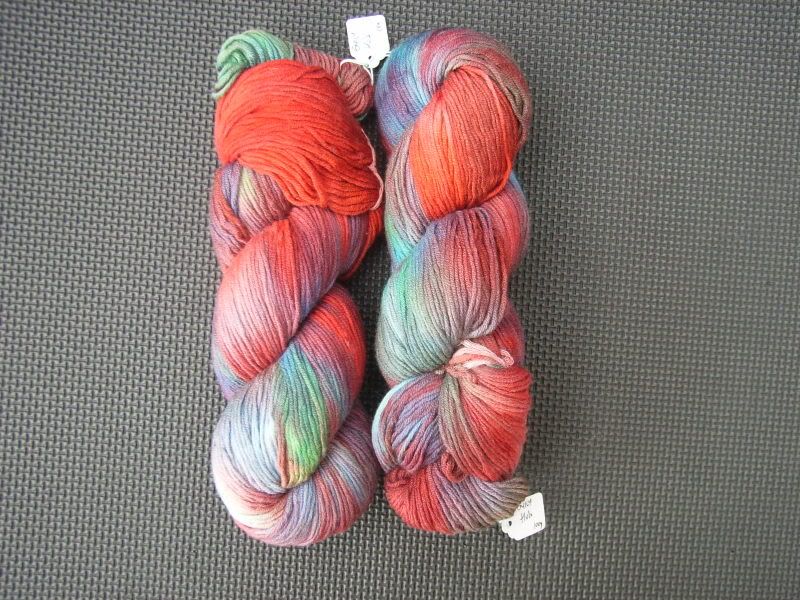 On Monday this week this month's package arrived from the
Under Cover Club
. It normally arrives at the beginning of the month but was a bit late because the
Yarn Grove
were waiting for delivery of a new colour. It was definitely worth waiting for - a beautiful cranberry red, deeper IRL than these photos.
The patterns for this month were Twisted Sisters (above) and All Fools' Welt (below). Each square took just a day to complete.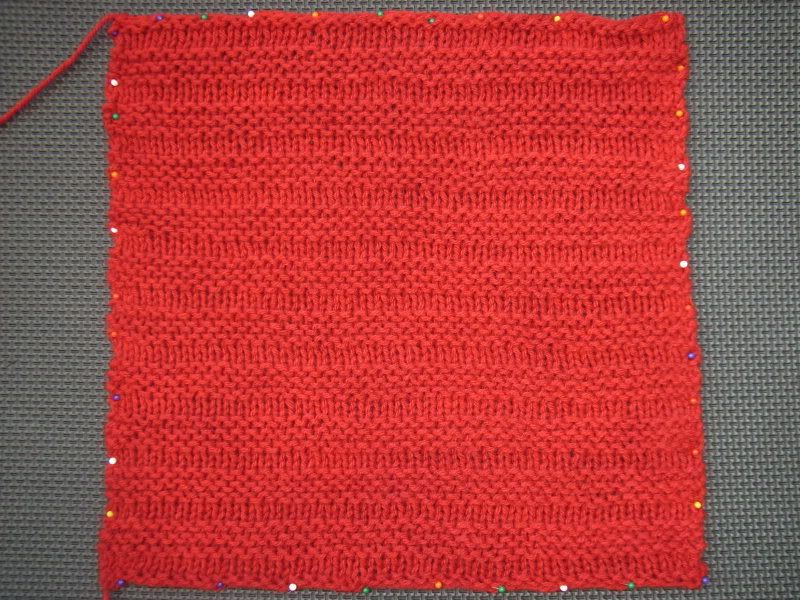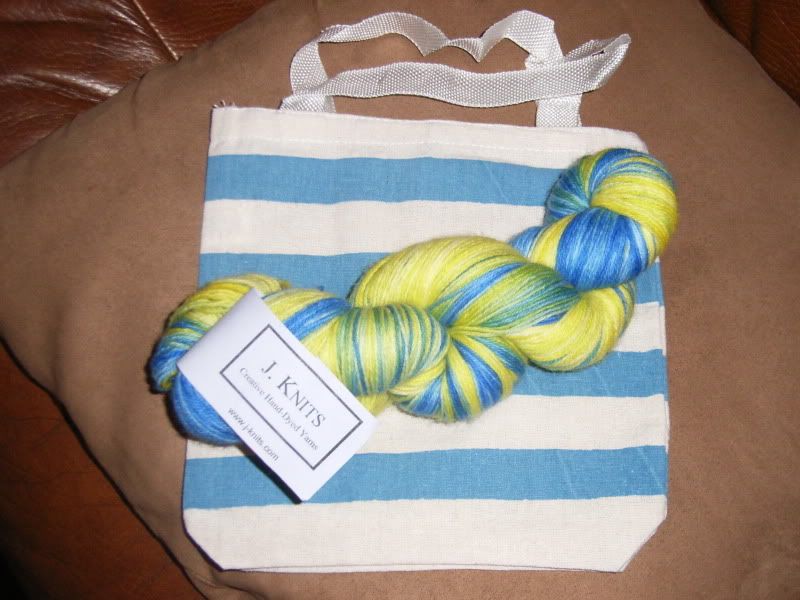 Also included in my package this month was this beautiful
J. Knits
sock yarn and cute sock bag. I was the winner in last month's prize draw for showing completed squares. (It's a good incentive to get them finished!)
It's a lovely bright daffodil yellow and blue. I'm now on a search for the perfect pattern. If you have any suggestions, please let me know. :0)

Elsewhere in my knitting, I've done another 6 squares for my aunty's afghan, so only 2 left to do now.

On the left is Tiny Eyelet Rib from Vogue Stitchionary Vol. 1.
Below is
Susan Rainey's
Sweater square from the Great American Aran Afghan book.
All these squares were knit with 5mm KnitPicks Options needles and Cascade 220 yarn.