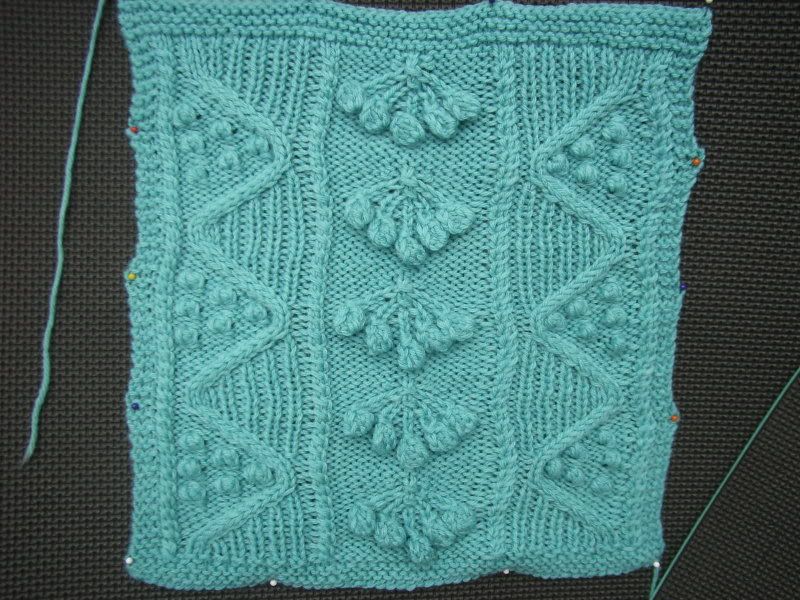 More afghan squares, I'm afraid. ;0)
The first is Ann McCauley's Bobbledy Aran from the Great American Afghan Book, in Cascade 220 yarn (Ice Mint) with 5mm KnitPicks Options.
The second is Eyelet Posies from Vogue Stitchionary No. 1. Again, same needles. same yarn but different colourway - Lavender.
Now, when I knit something, I tend to recall what I'm watching on the TV at the time, even years down the line.
Nice to know then, that 5, 10 or even maybe 15 years in the future, when I see my aunty's afghan, I'll remember watching "Larva" on Sci-Fi last night.
Alien, bat-like, parasitic creatures erupting from animals and people and sucking them dry. :0?
Nice.
Hmmmmmm ....................... maybe I need to re-think the kind of TV programmes I watch!?! ;0)