This is the Under Cover Club afghan I've been working on for the past few months. It's made with O-Wool organic 100% yarn on 6mm needles.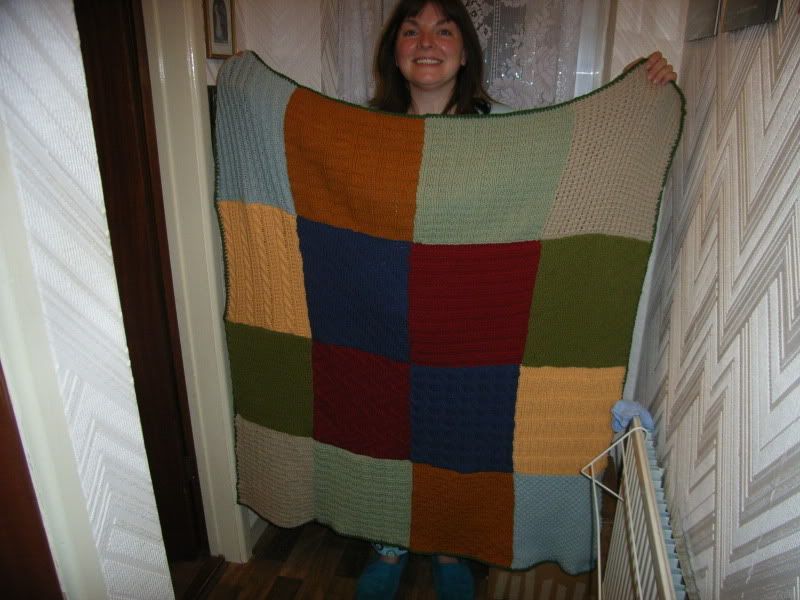 I did a row of single crochet around the edge to finish it off using Cascade 220 yarn in the Fern colourway.
I am soooooo pleased I managed to get this finished today, although I've spent all day sewing the squares together when I really should have been doing other things. ;0)
NADOLIG LLAWEN BAWB!!!!!!!!!!!!
HAPPY CHRISTMAS, EVERYONE!!!!!!!!!!!