Yes indeedy, I have overcome my fear of fair isle and, following success with the Corazon mittens in December, I decided to purchase a few patterns from
Red Bird Knits
- I got Andes, Bird Foot and Winter Dreams.
In my stash, I had some Regia 4 ply in 'King's Blue' (aka navy!) which went perfectly with the January 2007
Posh Yarn
sock club yarn in 'Twinkle'. I can't believe I've had this lovely PY yarn in my stash for a whole year and haven't used it. I loved the colours of it but it just didn't seem right with any pattern or even plain socks for that matter. However, when used as the contrast yarn for this pattern, I think it really hits the spot. :0) I'm so glad I waited for the right pattern to come along. :0)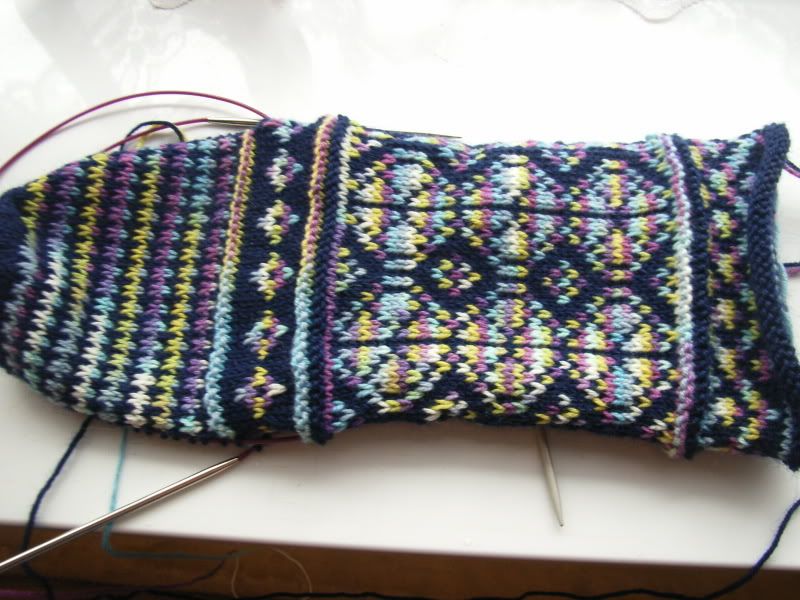 This is knit top down - I know I've been obsessed with toe up for the past however-many months, but I thought I'd make an exception for this pattern. ;0)
This is the inside of the heel flap - I'm about to start the gusset shaping.
And here's a close up of the pattern. I'm using 2.75 mm Knit Picks circs to get gauge of 8.5 sts per inch.
I finished my Cascading Leaves shawl on Friday evening - here it is blocking.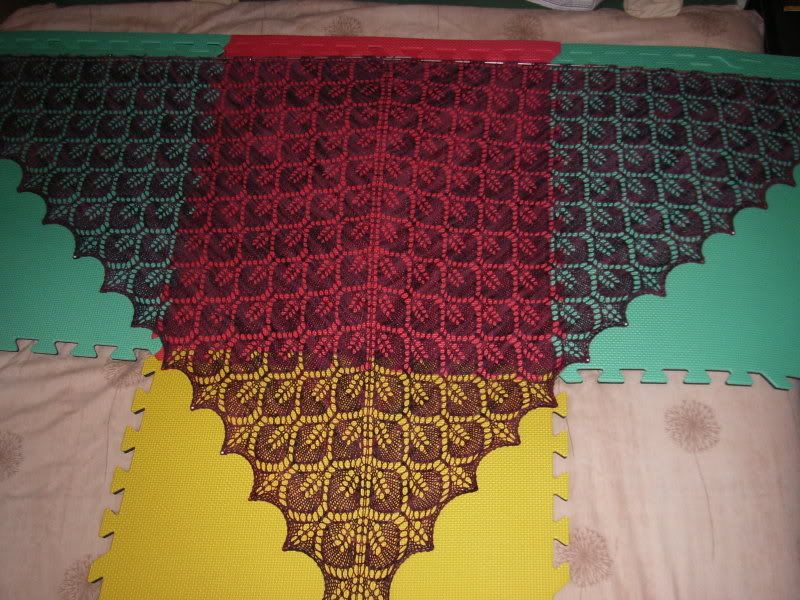 I love the way it's turned out. :0) It's just the right size - 66 inches wide x 37 inches deep.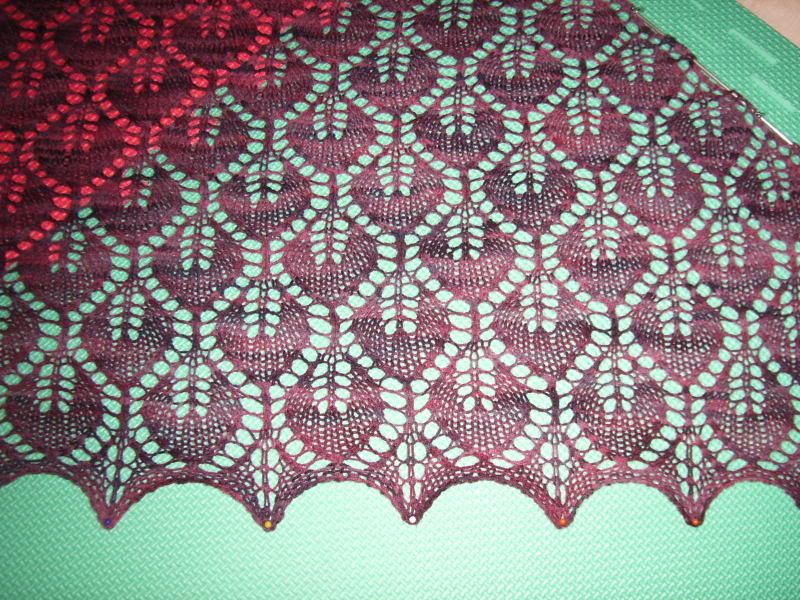 Started: 9th January, 2008
Finished: 18th January, 2008
Blocked: 19th January, 2008
Yarn: 155g of Posh Yarn Lucia in the "Deluxe" colourway
Needles: 4mm KnitPicks Options
Pattern:
Cascading Leaves
by Vicki Mikulak
I did 13 pattern repeats and had 363 stitches on the needles at the end. It took about 10 minutes to knit 1 row.
And this is the gorgeous Perl Gray shawl pin which I bought from
Purlescence
. It's just right for fastening my gorgeous new shawl. :0)