Well, here's the truth - in 2007 I knit 112 items. :-0
It may sound a lot but it really isn't because 36 of these items were 12 inch afghan squares, which took next to no time to knit. ;0)
Here's the list in total - 28 pairs of socks, 2 single socks as shop samples, 36 afghan squares, 4 dog sweaters, 3 children's cardigan, 1 child's sweater, 2 scarves, 1 baby cardigan, 3 bags, 8 adult sweaters, 3 shoulder shawls, 1 pair of baby mittens, 2 pairs of adult mittens, 3 wash cloths, 1 lap blanket, 2 afghans, 1 adult cardigan and 2 baby burial gowns.
Phew!!!
Some of my favourite FOs this year have been -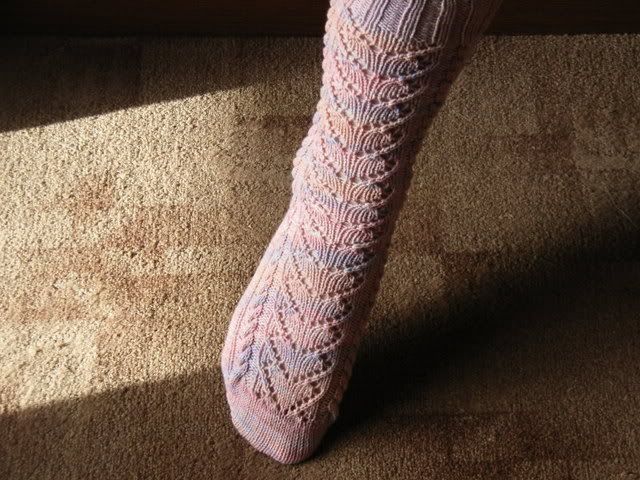 'Falling in Love' socks (pattern by Anni Design) using Posh yarn Lucia in the 'Kiss Me' colourway. I finished these in February and they were my first attempt at toe up / short rows, which I now love. I haven't done top down since.
'Ula' v-neck cardigan knit in Colinette Iona, an aran-weight yarn, finished in October.
I love everything about this yarn, from the silky soft feel of it to the gorgeously deep colours (this one is Salty Dog).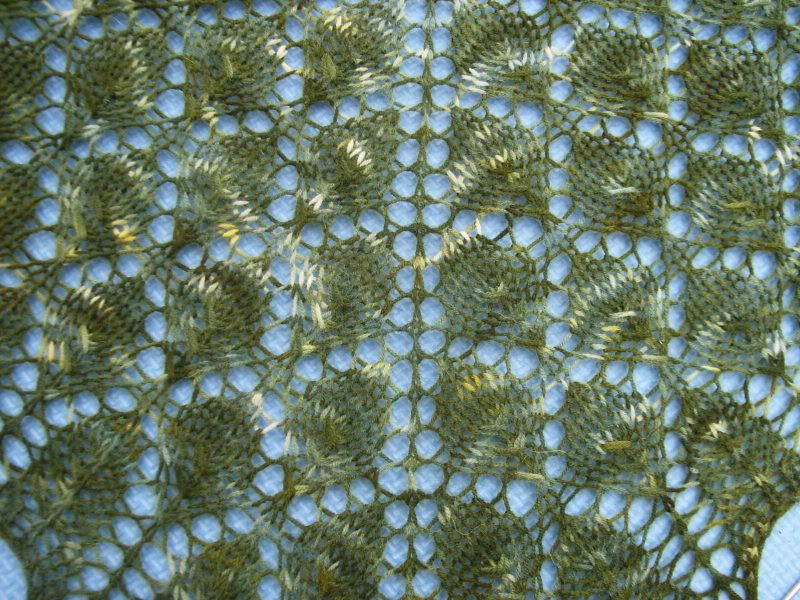 My first Forest Canopy shawl, finished in September, using Posh Yarn Emily in the 'Fells' colourway. I gave this as a gift to a lady I used to work with. I've since knit another (also in PY Emily) and have plans to knit a third, this time in PY Lucia.
Corazon mittens from Knitty, finished in November, using RYC Cashsoft DK. I decided that I wasn't going to be afraid of fair isle any longer and this is an ideal first pattern. I knit 2 pairs of these (one for a gift, one for myself) and will probably make some more eventually. The Cashsoft yarn is luscious to knit with, buttery soft, and even lovelier to wear. :0)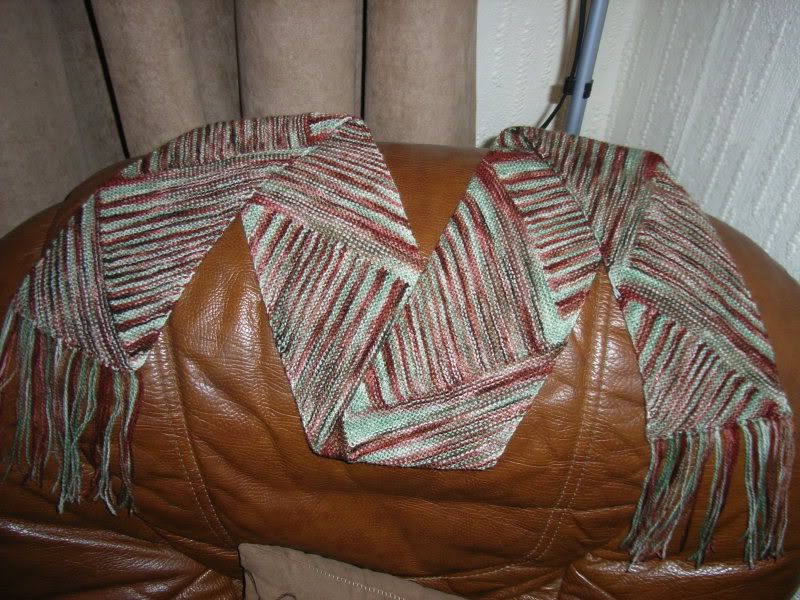 And finally a multi-directional scarf, finished in November, using Bright Dyes 100% merino 4 ply (lovely yarn to knit with). This is such a quick and simple pattern but so effective when finished. This was eventually given as a Christmas gift so I'm now knitting one for myself in Colinette Jitterbug sock yarn.


Amongst the items OTN at the moment I have the Henley Perfected sweater (from Interweave Knits) in Rowan Bamboo Soft, Moose Ridge socks in HipKnits blue faced leicester, feather and fan shawl in Artesano Alpaca, and a multi-directional scarf in Colinette Jitterbug.
Photos to follow next weekend. ;0)