RIP - Toffee.
Unfortunately, another sad post about the loss of another beloved pet. :0( That's the trouble with having small animals whose life span is just 3 years max. :0(
Two weeks ago, Toffee went to the vet to have a wound stitched. I think it was an abscess that had become infected. Unfortunately, although he was eating and drinking and still running and climbing around his cage, the wound wasn't healing so I took him back to the vet last week. The vet said the wound was healing (slowly) and suggested re-stitching. Unfortunately, I had a phone call in work to say that Toffee didn't wake up after the anaesthetic. :0(
He was 2 years 8 months when he died and we really thought he'd make it to the grand ole age of 3.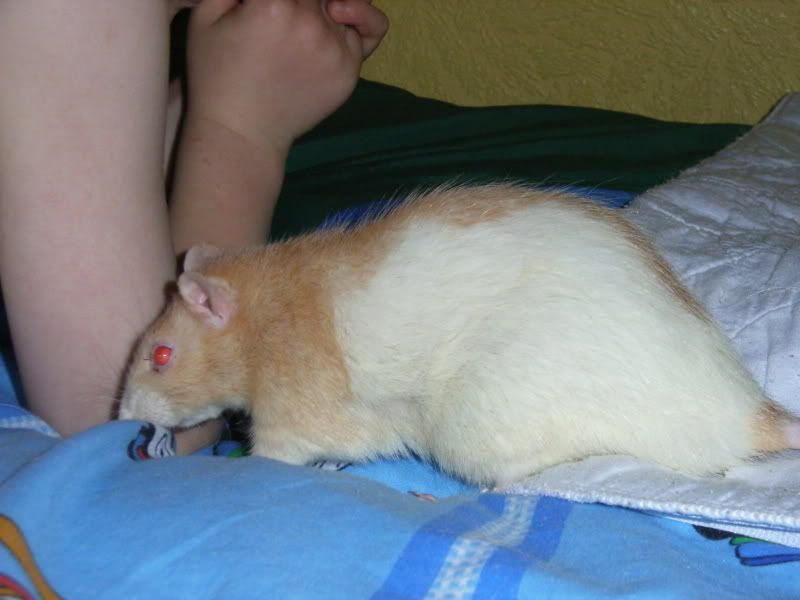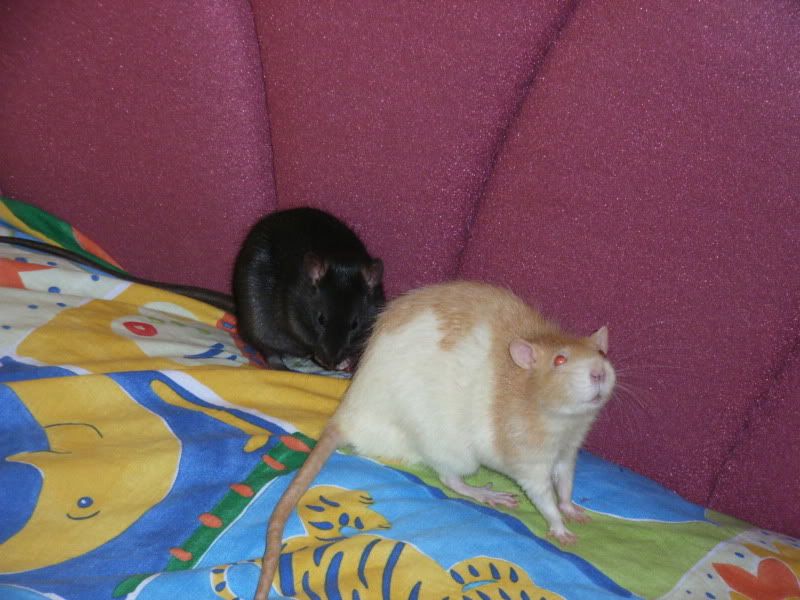 Nibble has really been missing him. He spent the first 9 months of his life with Toffee as his sole companion and although he now has Smokey and Strawberry for company, I think he does miss Toffee.
Sorry for the depressing post. :0( I will be back with some knitting content SOON. :0)